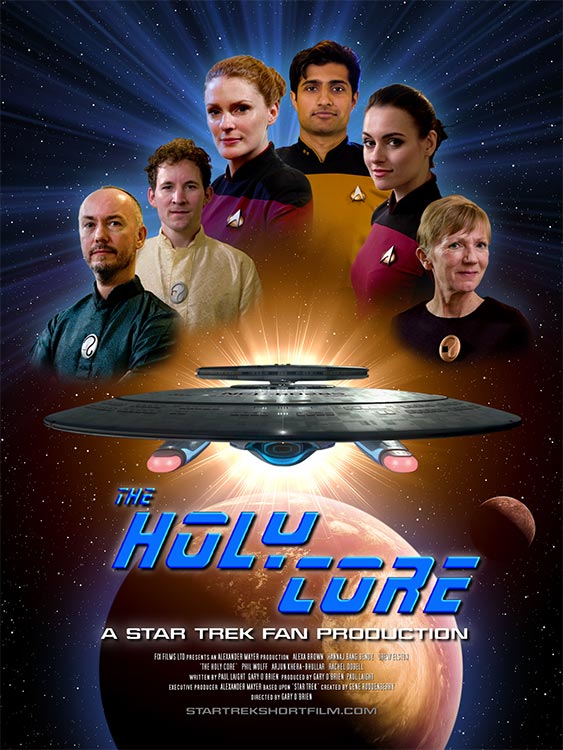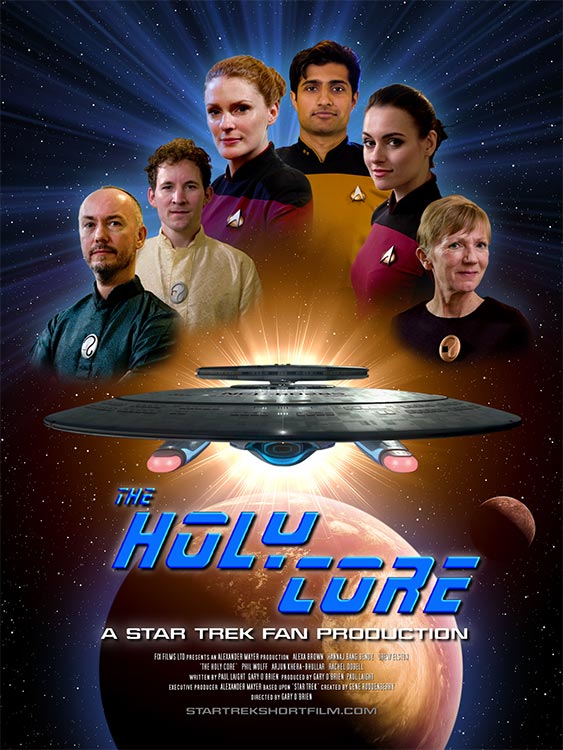 Seit­dem Para­mount und CBS ihre unsäg­li­chen Fan­film-Regeln auf­ge­stellt haben ist es um die Sze­ne ruhig gewor­den. Die ent­hal­ten bei­spiels­wei­se die Regel, dass man nur offi­zi­ell lizen­sier­tes Mer­chan­di­sing nut­zen darf, also bei­spiels­wei­se Uni­for­men oder Props. Und das bzw. deren eher schlech­te Qua­li­tät ist dann auch offen­sicht­lich das ein­zi­ge Man­ko am TNG-Fan­film THE HOLY CORE, denn ansons­ten ist das mit der­art viel Hin­ga­be, Herz und Pro­fes­sio­na­li­tät gemacht, dass man sich nur dar­an erfreu­en kann. Abge­se­hen von Klei­nig­kei­ten steht das pro­fes­sio­nel­len TV-Pro­duk­tio­nen in kaum etwas nach.
The crew of a Fede­ra­ti­on star­ship assist the deeply reli­gious Vitans to res­to­re their pol­lu­t­ed atmo­s­phe­re after cen­tu­ries of war. Events soon take an unex­pec­ted turn howe­ver, and the crew must rely on their cou­ra­ge and princi­ples to pre­vent dis­as­ter…
Mehr Infor­ma­tio­nen zum Film fin­det man auch auf der zuge­hö­ri­gen Web­sei­te.
Viel Spaß, ich hat­te ihn defi­ni­tiv und hof­fe von die­sem Team bekommt man noch mehr zu sehen. Die Grup­pe pro­du­zier­te bereits THE CHANCE ENCOUNTER.