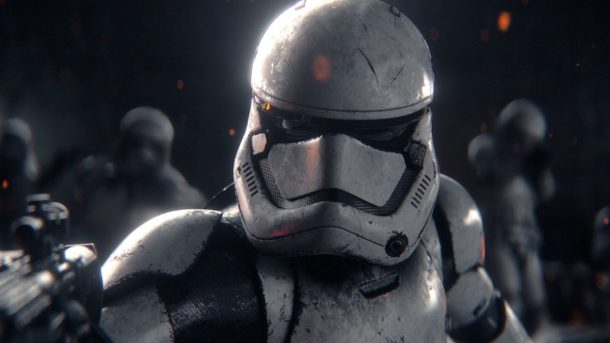 Man muss wirk­lich nicht viel Zeit auf­wen­den, um sich den Ultra­kurz­film STAR WARS: THE LAST STAND anzu­se­hen, denn er ist kei­ne zwei Minu­ten lang. Die haben es aller­dings in sich. Macher Seka­ni Solo­mon zeigt zusam­men mit ein paar Hel­fern in abso­lut film­rei­fen Bil­dern ein wenig Aner­ken­nung für Storm­t­ro­oper, über die meist nur Wit­ze gemacht wer­den, weil sie nicht tref­fen kön­nen.
Solo­mon schreibt dazu:
Storm­t­ro­o­pers are often por­tray­ed as some­what sil­ly and incom­pe­tent, so I wan­ted to crea­te a film to show­ca­se tro­o­pers as skil­led figh­ters, which is how I see them. Having the simp­le idea of sho­wing Storm­t­ro­o­pers figh­t­ing, I knew the crux of the pro­ject would be to illus­tra­te the batt­le in an inte­res­ting way. To do this I wan­ted to use dyna­mic came­ra angles, focu­sing on moments and sce­nes we don't usual­ly see in Star Wars films. I worked on this pie­ce on and off for 3 years, most­ly by mys­elf.
Sei­ne Web­sei­te fin­det man unter www.sekanimotiondesign.com. THE LAST STAND wur­de rea­li­siert in Cine­ma 4d, Hou­di­ni, Nuke, Reds­hift, X‑particles und der Ado­be Sui­te.