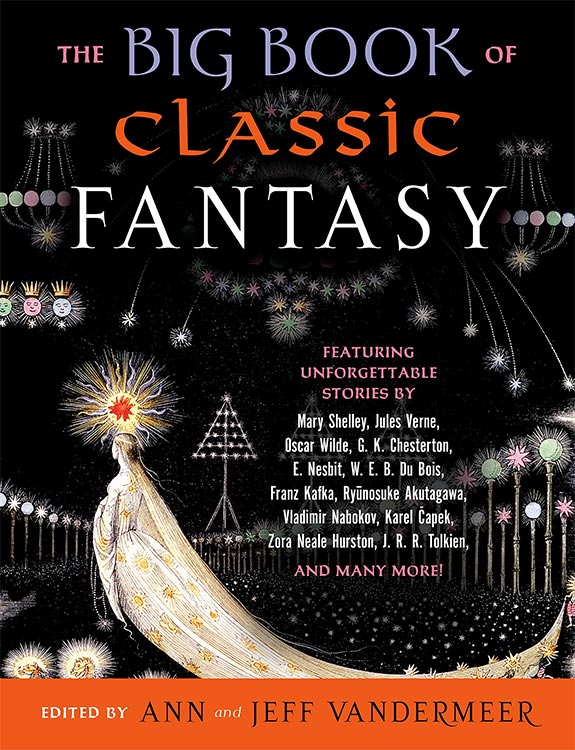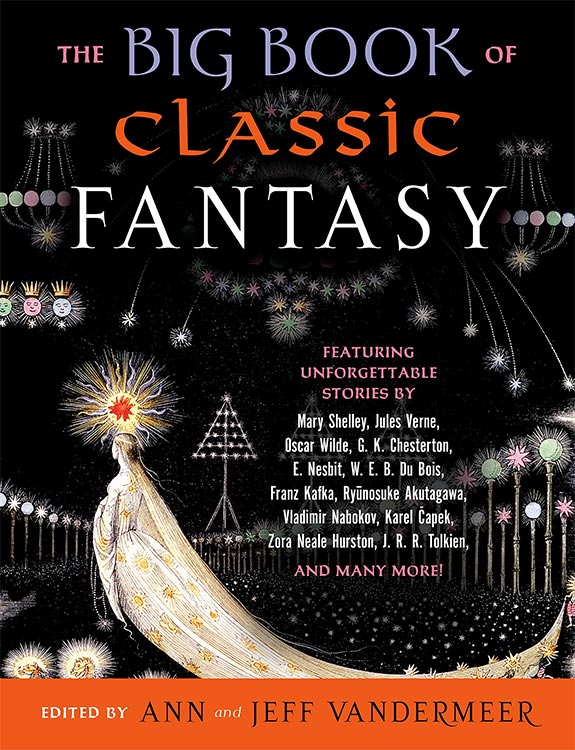 Vor ein paar Jah­ren haben Ann und Jeff Van­der­Meer eine mäch­ti­ge Sto­ry­samm­lung mit dem Titel THE BIG BOOK OF SCIENCE FICTION her­aus­ge­ge­ben, dar­in fand man ein Schatz­käst­lein an klas­si­schen SF-Geschich­­­ten von AutorIn­nen wie H.G. Wells, Isaac Asi­mov oder Ursu­la K. Le Guin.
Jetzt ist THE BIG BOOK OF CLASSIC FANTASY erschie­nen, dar­in bekommt die Phan­tas­tik die­sel­be Behand­lung. Im Buch fin­den sich Sto­ries bei­spiels­wei­se von Hans Chris­ti­an Ander­sen, J.R.R. Tol­ki­en, Robert E. Howard,Mary Shel­ley und Chris­ti­na Ros­set­ti.
In gedruck­ter Form hat das Ding einen sagen­haf­ten Umfang von 848 Sei­ten und kos­tet 22,54 Euro. Die eBook-Fas­­­sung ent­fernt auf magi­sche Wei­se 16,25 Euro vom Kon­to.
Wer sich mit den Klas­si­kern des Gen­res bekannt machen oder sie wie­der­ent­de­cken möch­te, ist hier sicher­lich gut bedient.
Cover Copy­right Vin­ta­ge