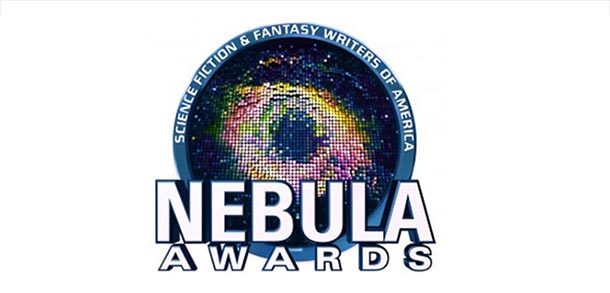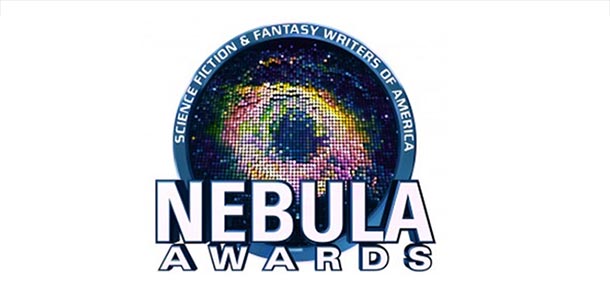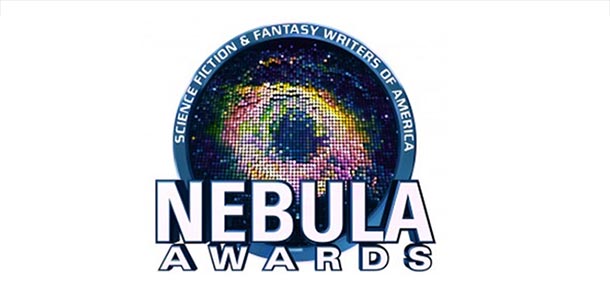 Die Sci­ence Fic­tion and Fan­ta­sy Wri­ters of Ame­ri­ca haben ges­tern die Gewin­ner der dies­jäh­ri­gen Nebu­la Awards bekannt gegeben.
Als bes­ter Roman wur­de Mary Robi­net­te Kow­als THE CALCULATING STARS aus­ge­zeich­net, der ers­te Band aus ihrer LADY ASTRO­NAUT-Serie. Dar­in geht es um eine par­al­le­le Erde in den 1950er Jah­ren, die von einem Meteo­ri­ten getrof­fen wur­de, wes­we­gen es zu einem Space Race kommt um ande­re Wel­ten zu kolo­ni­sie­ren – denn die Erde wird unbe­wohn­bar. Elma York, Women Air­for­ce Ser­vice Pilot im zwei­ten Welt­krieg, arbei­tet mit ande­ren am Pro­gramm der Inter­na­tio­nal Aero­space Com­mis­si­on, einen Mann auf den Mond zu bekom­men. Doch irgend­wann fragt sie sich, war­um sie nicht – gegen alle Kon­ven­tio­nen – eben­falls Astro­naut wer­den kann.
Die voll­stän­di­ge Lis­te der Nomi­nier­ten und Gewin­ner im Fol­gen­den, die Gewin­ner sind fett markiert.
Viel­leicht soll­ten gewis­se Wiki­pe­dia-Admins mal zur Kennt­nis neh­men, wie vie­le der mit dem Nebu­la Award 2019 Aus­ge­zeich­ne­ten Frau­en sind …
NOVEL
The Cal­cu­la­ting Stars by Mary Robi­net­te Kow­al (Tor)
The Pop­py War by R.F. Kuang (Har­per Voya­ger US; Har­per Voya­ger UK)
Black­fi­sh City by Sam J. Mil­ler (Ecco; Orbit UK)
Spin­ning Sil­ver by Nao­mi Novik (Del Rey; Macmillan)
Witch­mark by C.L. Polk (Tor.com Publishing)
Trail of Light­ning by Rebec­ca Roan­hor­se (Saga)
NOVELLA
Fire Ant by Jona­than P. Bra­zee (Sem­per Fi)
The Black God's Drums by P. Djè­lí Clark (Tor.com Publishing)
The Tea Mas­ter and the Detec­ti­ve by Ali­et­te de Bodard (Sub­ter­ra­ne­an)
Ali­ce Pay­ne Arri­ves by Kate Heart­field (Tor.com Publishing)
Gods, Mons­ters, and the Lucky Peach by Kel­ly Rob­son (Tor.com Publishing)
Arti­fi­cial Con­di­ti­on by Mar­tha Wells (Tor.com Publishing)
NOVELETTE
The Only Harm­less Gre­at Thing by Broo­ke Bolan­der (Tor.com Publishing)
The Last Ban­quet of Tem­po­ral Con­fec­tions by Tina Con­nol­ly (Tor.com July 11th, 2018)
An Agent of Uto­pia by Andy Dun­can (An Agent of Utopia)
The Sub­s­tance of My Lives, the Acci­dents of Our Births by José Pablo Iri­ar­te (Lightspeed Jan. 2018)
The Rule of Three by Law­rence M. Schoen (Future Sci­ence Fic­tion Digest Dec. 2018)
Mes­sen­ger by Yud­han­ja­ya Wije­rat­ne and R.R. Vir­di (Expan­ding Uni­ver­se, Volu­me 4)
SHORT STORY
"

Inter­view for the End of the World" by Rhett C. Bru­no (Bridge Across the Stars)

"

The Secret Lives of the Nine Negro Teeth of Geor­ge Washing­ton" by Phen­der­son Djè­lí Clark (Fire­si­de Feb. 2018)

"

Going Dark" by Richard Fox (Back­blast Area Clear)

"

And Yet" by A.T. Green­blatt (Uncan­ny March-April 2018)

"

A Witch's Gui­de to Escape: A Prac­ti­cal Com­pen­di­um of Por­tal Fan­ta­sies" by Alix E. Har­row (Apex Feb. 6th, 2018)

"

The Court Magi­ci­an" by Sarah Pins­ker (Lightspeed Jan. 2018)
GAME WRITING
Black Mir­ror: Ban­ders­natch by Char­lie Broo­ker (House of Tomor­row

&

Netflix)
The Road to Can­ter­bu­ry by Kate Heart­field (Choice of Games)
God of War by Matt Sophos, Richard Zan­gran­de Gau­bert, Cory Bar­log, Ori­on Wal­ker, and Adam Dolin (San­ta Moni­ca Stu­dio / Sony / Inter­ac­ti­ve Entertainment)
Rent-A-Vice by Nata­lia Theo­do­ri­dou (Choice of Games)
The Mar­ti­an Job by M. Daru­sha Wehm (Choice of Games)
THE RAY BRADBURY AWARD FOR OUTSTANDING DRAMATIC PRESENTATION
The Good Place: "Jere­my Bea­ri­my," writ­ten by Megan Amram
Black Pan­ther, writ­ten by Ryan Coog­ler and Joe Robert Cole
A Quiet Place, screen­play by John Krasin­ski, Bryan Woods, and Scott Beck
Spi­der-Man: Into the Spi­der-Ver­se, screen­play by Phil Lord and Rod­ney Rothman
Dir­ty Com­pu­ter, writ­ten by Janel­le Monáe and Chuck Lightning
Sor­ry to Bother You, writ­ten by Boots Riley
THE ANDRE NORTON AWARD FOR OUTSTANDING YOUNG ADULT SCIENCE FICTION OR FANTASY BOOK
Child­ren of Blood and Bone by Tomi Adey­e­mi (Hen­ry Holt; Macmillan)
Aru Shah and the End of Time by Ros­ha­ni Chok­shi (Rick Rior­dan Presents)
A Light in the Dark by A.K. DuB­off (BDL)
Tess of the Road by Rachel Hart­man (Ran­dom House)
Dread Nati­on by Jus­ti­na Ire­land (Bal­zer + Bray)
Peas­p­rout Chen, Future Legend of Skate and Sword by Hen­ry Lien (Hen­ry Holt)
Logo Nebu­la Awards Copy­right SFWA