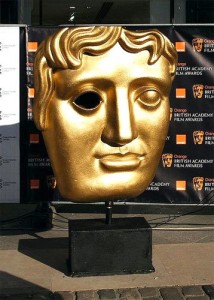 Bei den dies­jäh­ri­gen BAFTA-Ver­lei­hun­gen hat ein SF-Film so rich­tig abge­räumt. Nicht ganz uner­war­tet erhielt Alfon­so Cuaróns GRAVITY gleich sechs der Aus­zeich­nun­gen, näm­lich jene für den bes­ten bri­ti­schen Film (inter­es­san­ter­wei­se obwohl es sich um eine Hol­ly­wood-Pro­duk­ti­on han­delt), die bes­te Regie, bes­te Film­mu­sik, bes­te Kame­ra, bes­ter Ton und die bes­ten visu­el­len Effek­te. Man kann dar­aus durch­aus Schlüs­se auf die bevor­ste­hen­den Oscars zie­hen, denn oft erge­ben sich Ähn­lich­kei­ten bei den Ver­lei­hun­gen, es wäre schon eine gro­ße Über­ra­schung, wenn das Welt­raum-Aben­teu­er nicht auch dort bedacht wer­den wür­de.
Als bes­ter Film wur­de Ste­ve McQueens 12 YEARS A SLAVE prä­miert, für das­sel­be Werk auch Chi­we­tel Ejio­for als bes­ter Haupt­dar­stel­ler. Den BAFTA-Award als bes­te Haupt­dar­stel­le­rin erhielt Cate Blan­chett für BLUE JASMINE. Den Preis für den bes­ten ani­mier­ten Film ging an FROZEN ali­as DIE EISKÖNIGIN – VÖLLIG UNVERFROREN.
Per­sön­li­cher Kom­men­tar: Ein bes­ter bri­ti­scher Film ist ein bes­ter bri­ti­scher Film, wenn er aus Hol­ly­wood kommt, sich aber der Regis­seur als »Teil des bri­ti­schen Film­sze­ne« sieht? Schräg.
Alle Gewin­ner und Nomi­nier­ten im voll­stän­di­gen Arti­kel.
Bester Film
12 Years a Slave – Regie: Ste­ve McQueen
Bester britischer Film
Gra­vi­ty – Regie: Alfon­so Cuarón
Beste Regie
Bester Hauptdarsteller
Chi­we­tel Ejio­for – 12 Years a Slave
Beste Hauptdarstellerin
Cate Blan­chett – Blue Jas­mi­ne
Bester Nebendarsteller
Bark­had Abdi – Cap­tain Phil­lips
Beste Nebendarstellerin
Jen­ni­fer Law­rence – Ame­ri­can Hust­le
Bestes adaptiertes Drehbuch
Ste­ve Coo­gan, Jeff Pope – Phi­lo­me­na
Bestes Original-Drehbuch
Eric War­ren Sin­ger, David O. Rus­sell – Ame­ri­can Hust­le
Beste Filmmusik
Beste Kamera
Emma­nu­el Lub­ez­ki – Gra­vi­ty
Bester Ton
Glenn Free­mant­le, Skip Liev­say, Chris­to­pher Ben­s­tead, Niv Adi­ri, Chris Mun­ro – Gra­vi­ty
Beste Kostüme
Cathe­ri­ne Mar­tin – Der gro­ße Gats­by (The Gre­at Gats­by)
Beste Maske
Eve­ly­ne Noraz, Lori McCoy-Bell – Ame­ri­can Hust­le
Bestes Szenenbild
Cathe­ri­ne Mar­tin, Bever­ley Dunn – Der gro­ße Gats­by (The Gre­at Gats­by)
Bester Schnitt
Dani­el P. Han­ley, Mike Hill – Rush – Alles für den Sieg (Rush)
Beste visuelle Effekte
Tim Web­ber, Chris Law­rence, David Shirk, Neil Cor­bould, Nik­ki Pen­ny – Gra­vi­ty
Bes­ter ani­mier­ter Spiel­film
Die Eis­kö­ni­gin – Völ­lig unver­fro­ren (Fro­zen) – Regie: Chris Buck, Jen­ni­fer Lee
Ich – Ein­fach Unver­bes­ser­lich 2 (Des­pi­ca­ble Me 2) – Regie: Pierre Cof­fin, Chris Ren­aud
Die Mons­ter Uni (Mons­ters Uni­ver­si­ty) – Regie: Dan Scan­lon
Bester animierter Kurzfilm
Slee­ping With The Fishes – James Wal­ker, Sarah Wool­ner und You­sif Al-Kha­li­fa
Ever­ything I Can See From Here – Bjorn-Erik Aschim, Frie­de­ri­ke Nico­laus und Sam Tay­lor
I Am Tom Moo­dy – Ains­lie Hen­der­son
Bester Kurzfilm
Room 8 – James W. Grif­fiths, Sophie Ven­ner
Beste Nachwuchsleistung
Kier­an Evans (Regie und Dreh­buch) – Kel­ly + Vic­tor
Bester Dokumentarfilm
The Act of Kil­ling – Joshua Oppen­hei­mer
Bester nicht-englischsprachiger Film
La Gran­de Bel­lez­za – Die gro­ße Schön­heit (La gran­de bel­lez­za), Italien/Frankreich – Pao­lo Sor­ren­ti­no, Nico­la Giu­lia­no und Fran­ce­s­ca Cima
Bester Nachwuchsdarsteller (EE Rising Star Award)
Der EE Rising Star Award ist ein Publi­kums­preis, der Preis­trä­ger wird durch eine tele­fo­ni­sche Abstim­mung ermit­telt.
Ehrenpreise
Academy Fellowship
Helen Mir­ren, Schau­spie­le­rin
Outstanding British Contribution to Cinema
Peter Greena­way, Fil­me­ma­cher
Quel­le der Gewin­ner­lis­te: Wiki­pe­dia, CC BY SA, Bild BAFTA-Award (ganz schön häss­lich) aus der Wiki­pe­dia
Meist harm­lo­ser Nerd mit natür­li­cher Affi­ni­tät zu Pixeln, Bytes, Buch­sta­ben und Zahn­rä­dern. Kon­su­miert zuviel SF und Fan­ta­sy und schreibt seit 1999 online dar­über.