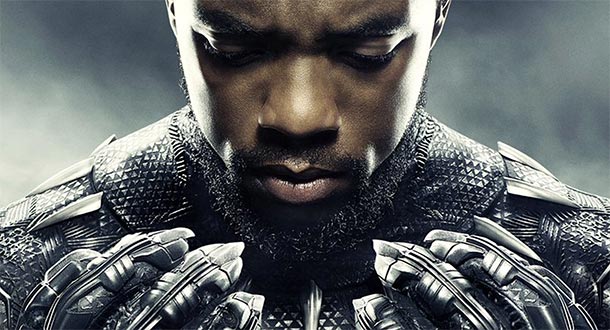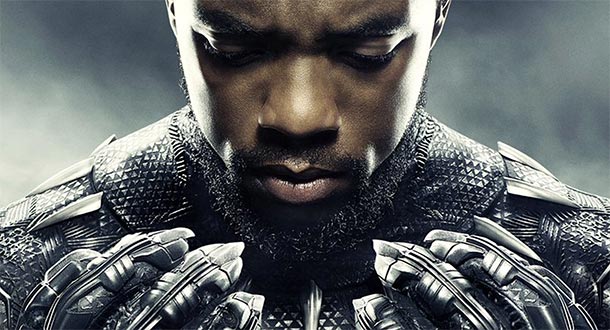 Vor­letz­te Nacht wur­den von der Aca­de­my of Sci­ence Fic­tion, Fan­ta­sy, and Hor­ror Films zum 44. Mal die Saturn Awards ver­ge­ben. Gro­ßer Gewin­ner ist BLACK PANTHER, der gleich fünf Preis absah­nen konn­te, dar­un­ter bes­ter Film und die bes­te Regie für Ryan Coogler.
Erfreu­li­cher­wei­se und völ­lig zu recht erhielt Rian John­son trotz all der Hater-Pro­tes­te zu THE LAST JEDI die Aus­zeich­nung für das bes­te Dreh­buch. Recht so! Für mich etwas ver­blüf­fend war aller­dings der Preis für Mark Hamill als bes­ter Schau­spie­ler (auch für TLJ). Nicht dass ich ihm das nicht gön­nen wür­de, aber Schau­spie­ler gibt es nun doch bei Gen­re-Fil­men deut­lich bes­se­re. Der Saturn für die bes­ten Spe­cial Effects gehen an GUARDIANS OF THE GALAXY VOL. 2.
Bei den Fern­seh­prei­sen hat THE ORVILLE zu mei­ner gro­ßen Freu­de den Saturn als bes­te SF-Serie bekom­men, als bes­te ani­mier­te Serie ging völ­lig zu recht STAR WARS REBELS aus der Ver­an­stal­tung und die bes­te Schau­spie­le­rin ging an Sonequa Mar­tin-Green in STAR TREK DISCOVERY.
Der Preis in der neu geschaf­fe­nen Kate­go­rie »bes­te Super­hel­den­se­rie« erhielt THE FLASH.
Die kom­plet­te Lis­te der Gewin­ner im Folgenden:
FILM AWARDS
Best Sci­ence Fic­tion Film: Bla­de Run­ner 2049
Best Comic-to-Film Moti­on Pic­tu­re: Black Panther
Best Fan­ta­sy Film: The Shape of Water
Best Hor­ror Film: Get Out
Best Action/Adventure Film: The Grea­test Showman
Best Thril­ler Film: Three Bill­boards Out­side Ebbing, Missouri
Best Inter­na­tio­nal Film: Baa­huba­li 2: The Conclusion
Best Ani­ma­ted Film: Coco
Best Inde­pen­dent Film: Wonder
Best Actor: Mark Hamill (Star Wars: The Last Jedi)
Best Actress: Gal Gadot (Won­der Woman)
Best Sup­por­ting Actor: Patrick Ste­wart (Logan)
Best Sup­por­ting Actress: Danai Gur­i­ra (Black Panther)
Best Per­for­mance by a Youn­ger Actor: Tom Hol­land (Spi­der-Man: Homecoming)
Best Direc­tor: Ryan Coog­ler (Black Panther)
Best Wri­ting: Rian John­son (Star Wars: The Last Jedi)
Best Pro­duc­tion Design: Han­nah Beach­ler (Black Panther)
Best Edi­t­ing: Bob Duc­say (Star Wars: The Last Jedi)
Best Music: Micha­el Giac­chi­no (Coco)
Best Cos­tu­me: Jac­que­line Durran (Beau­ty and the Beast)
Best Make-Up: Joel Har­low, Ken Diaz (Black Panther)
Best Spe­cial Effects: Chris­to­pher Town­send, Guy Wil­liams, Jona­than Faw­k­ner, Dan Sudick (Guar­di­ans of the Gala­xy Vol. 2)
TELEVISION AWARDS
Best Sci­ence Fic­tion TV Seri­es: The Orville
Best Hor­ror TV Seri­es: The Wal­king Dead
Best Action/Thriller TV Seri­es: Bet­ter Call Saul
Best Fan­ta­sy TV Seri­es: Outlander
Best Pre­sen­ta­ti­on on Tele­vi­si­on: Twin Peaks
Best Ani­ma­ted TV Seri­es: Star Wars Rebels
Best Super­he­ro Adap­t­ati­on Tele­vi­si­on Seri­es: The Flash
Best New Media TV Seri­es: Star Trek: Discovery
Best New Media Super­he­ro Seri­es: Marvel's The Punisher
Best Actor on Tele­vi­si­on: Kyle MacLach­lan (Twin Peaks)
Best Actress on Tele­vi­si­on: Sonequa Mar­tin-Green (Star Trek: Discovery)
Best Sup­por­ting Actor on Tele­vi­si­on: Micha­el McKe­an (Bet­ter Call Saul)
Best Sup­por­ting Actress on Tele­vi­si­on: Rhea See­horn (Bet­ter Call Saul)
Best Youn­ger TV Actor: Chand­ler Riggs (The Wal­king Dead)
Best Guest Star on Tele­vi­si­on: David Lynch (Twin Peaks)
HOME ENTERTAINMENT AWARDS
Best DVD/BD Release: Dave Made a Maze
Best DVD/BD Clas­sic Film Release: Lifeboat
Best DVD/BD Collec­tion Release: Dra­cu­la Com­ple­te Lega­cy Collection
Best DVD/BD Tele­vi­si­on Seri­es Release: Ame­ri­can Gods (Sea­son 1)
Best DVD/BD Spe­cial Edi­ti­on: Night of the Living Dead (Cri­ter­ion Collection)
Best Local Sta­ge Pro­duc­tion: Some­thing Rotten
SPECIAL ACHIEVEMENT AWARDS FROM THE ACADEMY OF SCIENCE FICTION,
FANTASY & HORROR FILMS
The Pro­du­cers Show­ca­se Award: Jason Blum
The Dan Cur­tis Lega­cy Award: Sarah Schechter
The Spe­cial Achie­ve­ment Award: Don Man­ci­ni ("Chu­cky")
The Filmma­kers Show­ca­se Award: Jake Kasdan
Pro­mo­gra­fik BLACK PANTHER Copy­right Mar­vel Stu­di­os und Disney