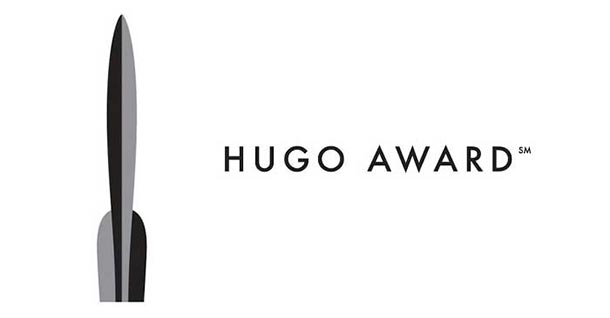 Im nach­fol­gen­den eine Lis­te der Nomi­nie­run­gen für die dies­jäh­ri­gen Hugo Awards, die im Rah­men der SF-World­con ver­lie­hen wer­den, die vom 15. bis 19. August 2019 in Dub­lin statt­fin­det. Der Preis wur­de nach dem AMAZING STO­RIES-Her­aus­ge­ber Hugo Gerns­back benannt und wird seit 1953 jähr­lich durch eine Jury der World Sci­ence Fic­tion Socie­ty verliehen.
Für an Phan­tas­tik Inter­es­sier­te ist das sicher­lich eine Ein­kauf­lis­te. Gewis­sen reak­tio­nä­ren Kräf­ten in der deut­schen Wiki­pe­dia (aber auch im deut­schen SF-Fan­dom) wird ver­mut­lich die schie­re Men­ge an nomi­nier­ten Autorin­nen nicht gefal­len … #wiki­fu­er­al­le
BEST NOVEL
BEST NOVELLA
BEST NOVELETTE
If at First You Don't Suc­ceed, Try, Try Again by Zen Cho, Bar­nes

&

Noble Sci-Fi

&

Fan­ta­sy Blog
The Last Ban­quet of Tem­po­ral Con­fec­tions by Tina Con­nol­ly, Tor.com
Nine Last Days on Pla­net Earth by Daryl Gre­go­ry, Tor.com
The Only Harm­less Gre­at Thing by Broo­ke Bolan­der, Tor.com
The Thing About Ghost Sto­ries by Nao­mi Krit­zer, Uncan­ny Magazine
When We Were Starless by Simo­ne Hel­ler, Clar­kes­world Magazine
BEST SHORT STORY
The Court Magi­ci­an by Sarah Pins­ker, Lightspeed Maga­zi­ne
The Rose Mac­Gre­gor Drin­king and Admi­ra­ti­on Socie­ty by T. King­fi­sher, Uncan­ny Magazine
The Secret Lives of the Nine Negro Teeth of Geor­ge Washing­ton by P. Djè­lí Clark, Fire­si­de Magazine
STET by Sarah Gai­ley, Fire­si­de Magazine
The Tale of the Three Beau­ti­ful Rap­tor Sis­ters, and the Prince Who Was Made of Meat by Broo­ke Bolan­der, Uncan­ny Magazine
A Witch's Gui­de to Escape: A Prac­ti­cal Com­pen­di­um of Por­tal Fan­ta­sies by Alix E. Har­row, Apex Maga­zi­ne
BEST SERIES
The Cen­tenal Cycle by Mal­ka Older
The Laund­ry Files by Charles Stross
Machi­ne­ries of Empi­re by Yoon Ha Lee
The Octo­ber Daye Seri­es by Sean­an McGuire
The Uni­ver­se of Xuya by Ali­et­te de Bodard
Way­fa­rers by Becky Chambers
BEST RELATED WORK
Archi­ve of Our Own, a pro­ject of the Orga­niz­a­ti­on for Trans­for­ma­ti­ve Works
Asto­un­ding: John W. Camp­bell, Isaac Asi­mov, Robert A. Hein­lein, L. Ron Hub­bard, and the Gol­den Age of Sci­ence Fic­tion, by Alec Nevala-Lee
The Hob­bit Duo­lo­gy (a docu­men­ta­ry in three parts), writ­ten and edi­ted by Lind­say Ellis and Ange­li­na Meehan
An Infor­mal Histo­ry of the Hugos: A Per­so­nal Look Back at the Hugo Awards 1953–2000, by Jo Walton
The Mexi­canx Initia­ti­ve Expe­ri­ence at World­con 76 by Julia Rios, Libia Bren­da, Pablo Defen­di­ni, and John Picacio
Ursu­la K. Le Guin: Con­ver­sa­ti­ons on Wri­ting by Ursu­la K. Le Guin with David Naimon
BEST GRAPHIC STORY
Abbott, writ­ten by Sala­din Ahmed, art by Sami Kivelä, colors by Jason Wor­die, let­ters by Jim Campbell
Black Pan­ther: Long Live the King, writ­ten by Nne­di Oko­ra­for and Aaron Coving­ton, art by André Lima Araú­jo, Mario Del Pen­ni­no, and Tana Ford
Mons­tress, Volu­me 3: Haven, writ­ten by Mar­jo­rie Liu, art by Sana Take­da (Image Comics)
On a Sun­beam, by Til­lie Walden
Paper Girls, Volu­me 4, writ­ten by Bri­an K. Vaug­han, art by Cliff Chiang, colors by Matt Wil­son, let­ters by Jared K. Fletcher
Saga, Volu­me 9, writ­ten by Bri­an K. Vaug­han, art by Fio­na Staples
BEST DRAMATIC PRESENTATION – LONG FORM
Anni­hi­la­ti­on, direc­ted and writ­ten for the screen by Alex Gar­land, based on the novel by Jeff VanderMeer
Aven­gers: Infi­ni­ty War, screen­play by Chris­to­pher Mar­kus and Ste­phen McFee­ly, direc­ted by Antho­ny Rus­so and Joe Russo
Black Pan­ther, writ­ten by Ryan Coog­ler and Joe Robert Cole, direc­ted by Ryan Coogler
A Quiet Place, screen­play by Scott Beck, John Krasin­ski, and Bryan Woods, direc­ted by John Krasinski
Sor­ry to Bother You, writ­ten and direc­ted by Boots Riley
Spi­der-Man: Into the Spi­der-Ver­se, screen­play by Phil Lord and Rod­ney Roth­man, direc­ted by Bob Per­si­chet­ti, Peter Ram­sey, and Rod­ney Rothman
BEST DRAMATIC PRESENTATION – SHORT FORM
The Expan­se: "Abaddon's Gate," writ­ten by Dani­el Abra­ham, Ty Franck and Naren Shankar, direc­ted by Simon Cel­lan Jones
Doc­tor Who: "Demons of the Pun­jab," writ­ten by Vinay Patel, direc­ted by Jamie Childs
Dir­ty Com­pu­ter, writ­ten by Janel­le Monáe, direc­ted by Andrew Dono­ho and Chuck Lightning
The Good Place: "Janet(s)," writ­ten by Josh Sie­gal

&

Dyl­an Mor­gan, direc­ted by Mor­gan Sackett
The Good Place: "Jere­my Bea­ri­my," writ­ten by Megan Amram, direc­ted by Trent O'Donnell
Doc­tor Who: "Rosa," writ­ten by Malo­rie Black­man and Chris Chib­nall, direc­ted by Mark Tonderai
BEST EDITOR – SHORT FORM
Neil Clar­ke
Gard­ner Dozois
Lee Har­ris
Julia Rios
Lyn­ne M. Tho­mas and Micha­el Dami­an Thomas
E. Cathe­ri­ne Tobler
BEST EDITOR – LONG FORM
Shei­la E. Gilbert
Anne Les­ley Groell
Beth Meacham
Dia­na Phở
Gil­li­an Redfearn
Navah Wol­fe
BEST PROFESSIONAL ARTIST
Galen Dara
Jai­me Jones
Vic­to Ngai
John Picacio
Yuko Shi­mi­zu
Charles Vess
BEST SEMIPROZINE
Bene­ath Cea­seless Ski­es, edi­tor-in-chief and publis­her Scott H. Andrews
Fire­si­de Maga­zi­ne, edi­ted by Julia Rios, mana­ging edi­tor Elsa Sjun­ne­son-Hen­ry, social coör­di­na­tor Meg Frank, spe­cial fea­tures edi­tor Tanya DePass, foun­ding edi­tor Bri­an White, publis­her and art direc­tor Pablo Defendini
FIYAH Maga­zi­ne of Black Spe­cu­la­ti­ve Fic­tion, exe­cu­ti­ve edi­tors Troy L. Wig­gins and DaVaun San­ders, edi­tors L.D. Lewis, Bran­don O'Brien, Kal­eb Rus­sell, Dan­ny Lore, and Brent Lambert
Shim­mer, publis­her Beth Wod­zinski, seni­or edi­tor E. Cathe­ri­ne Tobler
Stran­ge Hori­zons, edi­ted by Jane Crow­ley, Kate Dol­lar­hyde, Vanes­sa Rose Phin, Vaj­ra Chand­ra­se­ke­ra, Romie Stott, Mau­re­en Kin­caid Spel­ler, and the Stran­ge Hori­zons Staff
Uncan­ny Maga­zi­ne, publis­her­s/e­di­tors-in-chief Lyn­ne M. Tho­mas and Micha­el Dami­an Tho­mas, mana­ging edi­tor Michi Tro­ta, pod­cast pro­du­cers Eri­ka Ensign and Ste­ven Scha­pan­sky, Dis­ab­led Peop­le Des­troy Sci­ence Fic­tion Spe­cial Issue edi­tors-in-chief Elsa Sjun­ne­son-Hen­ry and Domi­nik Parisien
BEST FANZINE
Galac­tic Jour­ney, foun­der Gide­on Mar­cus, edi­tor Jani­ce Marcus
Jour­ney Pla­net, edi­ted by Team Jour­ney Planet
Lady Busi­ness, edi­tors Ira, Jodie, KJ, Renay

&

Susan
nerds of a fea­ther, flock tog­e­ther, edi­tors Joe Sher­ry, Van­ce Kotr­la, and The G
Quick Sip Reviews, edi­tor Charles Payseur
Rocket Stack Rank, edi­tors Greg Hul­len­der and Eric Wong
BEST FANCAST
Be the Ser­pent, pre­sen­ted by Alex­an­dra Row­land, Freya Mars­ke, and Jen­ni­fer Mace
The Coo­de Street Pod­cast, pre­sen­ted by Jona­than Stra­han and Gary K. Wolfe
Fan­girl Hap­py Hour, hos­ted by Ana Gri­lo and Renay Williams
Galac­tic Sub­ur­bia, hos­ted by Ali­sa Kras­nostein, Alex­an­dra Pier­ce, and Tan­sy Ray­ner Roberts, pro­du­ced by Andrew Finch
Our Opi­ni­ons Are Cor­rect, hos­ted by Anna­lee Newitz and Char­lie Jane Anders
The Skiffy and Fan­ty Show, pro­du­ced by Jen Zink and Shaun Duke, hos­ted by the Skiffy and Fan­ty Crew
BEST FAN WRITER
Foz Mea­dows
James Davis Nicoll
Charles Payseur
Elsa Sjun­ne­son-Hen­ry
Alas­dair Stuart
Bogi Takács
BEST FAN ARTIST
Sara Felix
Grace P. Fong
Meg Frank
Arie­la Housman
Lik­hain (Mia Sereno)
Spring Schoe­n­huth
Best Art Book
The Books of Earth­sea: The Com­ple­te Illus­tra­ted Edi­ti­on, illus­tra­ted by Charles Vess, writ­ten by Ursu­la K. Le Guin
Daydreamer's Jour­ney: The Art of Julie Dil­lon by Julie Dillon
Dun­ge­ons

&

Dra­gons Art

&

Arca­na: A Visu­al Histo­ry by Micha­el Wit­wer, Kyle New­man, Jon Peter­son, and Sam Witwer
Spec­trum 25: The Best in Con­tem­pora­ry Fan­tastic Art, edi­tor John Fleskes
Spi­der-Man: Into the Spi­der-Ver­se – The Art of the Movie by Ramin Zahed
Tol­ki­en: Maker of Midd­le-earth, edi­tor Cathe­ri­ne McIlwaine
2018 ASSOCIATED AWARDS (NOT HUGOS)
JOHN W. CAMPBELL AWARD FOR BEST NEW WRITER
Kathe­ri­ne Arden (second year of eligibility)
S.A. Cha­kra­b­or­ty (second year of eligibility)
R.F. Kuang (first year of eligibility)
Jean­net­te Ng (second year of eligibility)
Vina Jie-Min Pra­sad (second year of eligibility)
Rivers Solo­mon (second year of eligibility)
THE LODESTAR AWARD FOR BEST YOUNG ADULT BOOK
The Bel­les by Dho­niel­le Clayton
Child­ren of Blood and Bone by Tomi Adeyemi
The Cru­el Prince by Hol­ly Black
Dread Nati­on by Jus­ti­na Ireland
The Inva­si­on by Pea­dar O'Guilin
Tess of the Road by Rachel Hartman
Logo Hugo Award Copy­right World Sci­ence Fic­tion Society

Meist harm­lo­ser Nerd mit natür­li­cher Affi­ni­tät zu Pixeln, Bytes, Buch­sta­ben und Zahn­rä­dern. Kon­su­miert zuviel SF und Fan­ta­sy und schreibt seit 1999 online darüber.