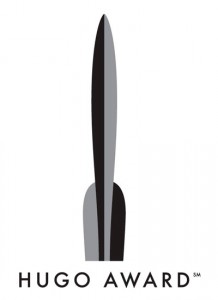 Im Fol­gen­den eine Lis­te der Fina­lis­ten für die Hugo Awards 2016, also die Short­list, aus der die end­gül­ti­gen Gewin­ner sub­li­miert wer­den. Jetzt wird sich viel­leicht der ein oder ande­re fra­gen: »Und war­um zeigt uns der Holz­hau­er die, und nicht nur die Gewin­ner?« Die Ant­wort dar­auf ist ziem­lich ein­fach: Die Lis­te zeigt eine Aus­wahl an aktu­el­ler Sci­ence Fic­tion bzw. Phan­tas­tik, die man mal lesen könn­te. Für mich ist die Short­list im Prin­zip eigent­lich immer eine Art Ein­kaufs­lis­te (in die­sem Jahr gibt es eine Aus­nah­me: das uner­träg­li­che THE AERONAUTS´S WINDLASS, dabei gehört But­cher eigent­lich zu mei­nen Lieb­lings­au­toren). Oder in Sachen Film und Fern­se­hen eine Vor­schlags­lis­te, was ich mir noch anse­hen könn­te (falls ich es nicht ohne­hin gese­hen habe).
Dank eBooks lie­gen alle Roma­ne ja nur einen Maus­klick entfernt.
Nach­fol­gend die kom­plet­te Shortlist:
BEST NOVEL
BEST NOVELLA
BEST NOVELETTE
"

And You Shall Know Her by the Trail of Dead" by Broo­ke Bolan­der (Lightspeed, Feb2015)

"

Flash­point: Titan" by CHEAH Kai Wai (The­re Will Be War Volu­me X, Cas­ta­lia House)

"

Fol­ding Bei­jing" by Hao Jing­fang, trans. Ken Liu (Uncan­ny Maga­zi­ne, Jan-Feb 2015)

"

Obits" by Ste­phen King (The Bazaar of Bad Dreams, Scribner)

"

What Pri­ce Huma­ni­ty?" by David Van­Dy­ke (The­re Will Be War Volu­me X, Cas­ta­lia House)
BEST SHORT STORY
"

Asym­metri­cal War­fa­re" by S. R. Alger­non (Natu­re, Mar 2015)
The Com­mu­ter by Tho­mas A. Mays (Ste­alth)

"

If You Were an Award, My Love" by Juan Tabo and S. Har­ris (voxday.blogspot.com, Jun 2015)

"

Seven Kill Tiger" by Charles Shao (The­re Will Be War Volu­me X, Cas­ta­lia House)
Space Rap­tor Butt Inva­si­on by Chuck Ting­le (Ama­zon Digi­tal Services)
BEST RELATED WORK
Bet­ween Light and Shadow: An Explo­ra­ti­on of the Fic­tion of Gene Wol­fe, 1951 to 1986 by Marc Ara­mi­ni (Cas­ta­lia House)

"

The First Draft of My Appen­dix N Book" by Jef­f­ro John­son (jeffro.wordpress.com)

"

Safe Space as Rape Room" by Dani­el Eness (castaliahouse.com)
SJWs Always Lie: Taking Down the Thought Poli­ce by Vox Day (Cas­ta­lia House)

"

The Sto­ry of Moi­ra Grey­land" by Moi­ra Grey­land (askthebigot.com)
BEST GRAPHIC STORY
The Divi­ne writ­ten by Boaz Lavie, art by Asaf Hanu­ka and Tomer Hanu­ka (First Second)
Erin Dies Alo­ne writ­ten by Grey Car­ter, art by Cory Rydell (dyingalone.net)
Full Fron­tal Ner­di­ty by Aaron Wil­liams (ffn.nodwick.com)
Invi­si­ble Repu­blic Vol 1 writ­ten by Corin­na Bech­ko and Gabri­el Hard­man, art by Gabri­el Hard­man (Image Comics)
The Sand­man: Over­tu­re writ­ten by Neil Gai­man, art by J.H. Wil­liams III (Ver­ti­go)
BEST DRAMATIC PRESENTATION (LONG FORM)
Aven­gers: Age of Ultron writ­ten and direc­ted by Joss Whe­don (Mar­vel Stu­di­os; Walt Dis­ney Stu­di­os Moti­on Pictures)
Ex Machi­na writ­ten and direc­ted by Alex Gar­land (Film4; DNA Films; Uni­ver­sal Pictures)
Mad Max: Fury Road writ­ten by Geor­ge Mil­ler, Bren­dan McCar­thy, and Nico Lathou­ris, direc­ted by Geor­ge Mil­ler (Vil­la­ge Road­show Pic­tures; Ken­ne­dy Mil­ler Mit­chell; Rat­Pac-Dune Enter­tain­ment; War­ner Bros. Pictures)
The Mar­ti­an screen­play by Drew God­dard, direc­ted by Rid­ley Scott (Scott Free Pro­duc­tions; Kin­berg Gen­re; TSG Enter­tain­ment; 20th Cen­tu­ry Fox)
Star Wars: The For­ce Awa­kens writ­ten by Law­rence Kas­dan, J. J. Abrams, and Micha­el Arndt, direc­ted by J.J. Abrams (Lucas­film Ltd.; Bad Robot Pro­duc­tions; Walt Dis­ney Stu­di­os Moti­on Pictures)
BEST DRAMATIC PRESENTATION (SHORT FORM)
Doc­tor Who: "Hea­ven Sent" writ­ten by Ste­ven Moffat, direc­ted by Rachel Tal­alay (BBC Television)
Grimm: "Hea­da­che" writ­ten by Jim Kouf and David Green­walt, direc­ted by Jim Kouf(Universal Tele­vi­si­on; GK Pro­duc­tions; Hazy Mills Pro­duc­tions; Open 4 Busi­ness Pro­duc­tions; NBCUni­ver­sal Tele­vi­si­on Distribution)
Jes­si­ca Jones: "AKA Smi­le" writ­ten by Scott Rey­nolds, Melis­sa Rosen­berg, and Jamie King, direc­ted by Micha­el Rymer (Mar­vel Tele­vi­si­on; ABC Stu­di­os; Tall Girls Productions;Netflix)
My Litt­le Pony: Friendship Is Magic: "The Cutie Map" Parts 1 and 2 writ­ten by Scott Son­ne­born, M.A. Lar­son, and Meg­han McCar­thy, direc­ted by Jay­son Thies­sen and Jim Mil­ler (DHX Media/Vancouver; Has­bro Studios)
Super­na­tu­ral: "Just My Ima­gi­na­ti­on" writ­ten by Jen­ny Klein, direc­ted by Richard Speight Jr. (Krip­ke Enter­pri­ses; Won­der­land Sound and Visi­on; War­ner Bros. Television)
BEST EDITOR – SHORT FORM
John Joseph Adams
Neil Clar­ke
Ellen Dat­low
Jer­ry Pournelle
Shei­la Williams
BEST EDITOR – LONG FORM
Vox Day
Shei­la E. Gilbert
Liz Gorin­sky
Jim Minz
Toni Weiss­kopf
BEST PROFESSIONAL ARTIST
Lars Braad Andersen
Lar­ry Elmore
Abi­ga­il Larson
Michal Kar­cz
Lar­ry Rostant
BEST SEMIPROZINE
Bene­ath Cea­seless Ski­es edi­ted by Scott H. Andrews
Dai­ly Sci­ence Fic­tion edi­ted by Miche­le-Lee Baras­so and Jona­than Laden
Sci Phi Jour­nal edi­ted by Jason Rennie
Stran­ge Hori­zons edi­ted by Cathe­ri­ne Kra­he, Julia Rios, A. J. Odas­so, Vanes­sa Rose Phin,Maureen Kin­caid Spel­ler, and the Stran­ge Hori­zons staff
Uncan­ny Maga­zi­ne edi­ted by Lyn­ne M. Tho­mas

&

Micha­el Dami­an Tho­mas, Michi Tro­ta, and Eri­ka Ensign

&

Ste­ven Schapansky
BEST FANZINE
Black Gate edi­ted by John O'Neill
Cas­ta­lia House Blog edi­ted by Jef­f­ro Johnson
File 770 edi­ted by Mike Glyer
Super­ver­si­ve SF edi­ted by Jason Rennie
Tan­gent Online edi­ted by Dave Truesdale
BEST FANCAST
8–4 Play, Mark Mac­Do­nald, John Ric­ci­ar­di, Hiro­ko Mina­mo­to, and Jus­tin Epperson
Cane and Rin­se, Cane and Rinse
Hel­loGree­do, Hel­loGree­do
The Rage­aho­lic, Razör­Fist
Tales to Ter­ri­fy, Ste­phen Kilpatrick
BEST FAN WRITER
Dou­glas Ernst
Mike Gly­er
Mor­gan Holmes
Jef­f­ro Johnson
Shamus Young
BEST FAN ARTIST
Mat­thew Callahan
disse86
Kuku­ruyo
Chris­ti­an Quinot
Ste­ve Stiles
JOHN W. CAMPBELL AWARD FOR BEST NEW WRITER
Pier­ce Brown *
Sebas­tien de Castell *
Bri­an Niemeier
Andy Weir *
Alys­sa Wong *
* Fina­lists in their 2nd year of eligibility.

Meist harm­lo­ser Nerd mit natür­li­cher Affi­ni­tät zu Pixeln, Bytes, Buch­sta­ben und Zahn­rä­dern. Kon­su­miert zuviel SF und Fan­ta­sy und schreibt seit 1999 online darüber.