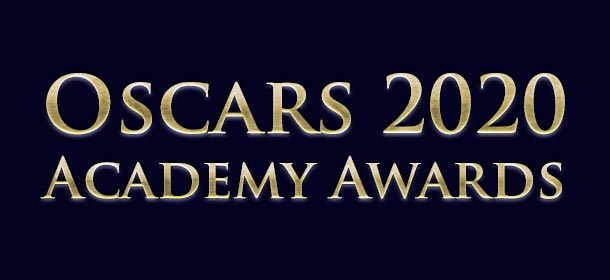 Das ist dann schon eine Über­ra­schung und auch ein klein wenig eine Sen­sa­ti­on. Bei der Ver­lei­hung der Aca­de­my Awards, auch als Oscars bekannt, in der ver­gan­ge­nen Nacht im Dol­by Theat­re in Los Ange­les war der süd­ko­rea­ni­sche Film PARASITE der gro­ße Gewin­ner. Der sahn­te in den Kate­go­rien bes­ter Film, bes­te Regie, bes­tes Ori­gi­nal­dreh­buch und bes­ter inter­na­tio­na­ler Film ab. Damit ist er die erst nicht-eng­lisch­spra­chi­ge Pro­duk­ti­on, die in der Kate­go­rie bes­ter Film die Aus­zeich­nung ver­lie­hen bekam. Und das ist fürs kon­ser­va­ti­ve Hol­ly­wood dann eben doch eben ziem­lich unge­wöhn­lich. Wie erwar­tet kam das gül­de­ne Männ­chen für Joa­quin Phoe­nix als bes­ter Haupt­dar­stel­ler für sei­ne Dar­stel­lung der Titel­fi­gur in JOKER, der Preis für die bes­te Haupt­dar­stel­le­rin ging an Renee Zell­we­ger für JUDY, das Bio­pic über Judy Garland.
Joker hat­te mit elf Nomi­nie­run­gen die Favo­ri­ten ange­führt, dahin­ter kamen mit jeweils zehn Nomi­nie­run­gen Sam Men­des´ 1917 und Mar­tin Scor­se­ses THE IRISHMAN (offen­sicht­lich hat­te man gro­ße Pro­ble­me damit, einer Pro­duk­ti­on für einen Strea­ming­dienst die Aus­zeich­nung zu ver­lei­hen). 1917 ging aller­dings als gro­ßer Ver­lie­rer des Abends aus, die übli­chen Pro­phe­zei­hun­gen auf­grund der BAF­TAs erwie­sen sich in die­sem Jahr als grund­falsch, auch wenn er drei Prei­se in tech­ni­schen Kate­go­rien erhielt, dar­un­ter aller­dings auch der für die bes­te Kamera.
Die fol­gen­de Lis­te der Gewin­ner und Nomi­nier­ten stammt aus der Wiki­pe­dia (und Wor­d­press beherrscht kei­ne korea­ni­schen Schrift­zei­chen, des­we­gen die Fragezeichen).
Bester Film
Para­si­te (??? / Gisa­eng­chung) – Pro­duk­ti­on: Kwak Sin-ae und Bong Joon-ho
Beste Regie
Bong Joon-ho – Para­si­te (??? / Gisaengchung)
Bester Hauptdarsteller
Beste Hauptdarstellerin
Bester Nebendarsteller
Brad Pitt – Once Upon a Time in Hollywood
Beste Nebendarstellerin
Lau­ra Dern – Mar­ria­ge Story
Bestes adaptiertes Drehbuch
Taika Wai­ti­ti – Jojo Rab­bit
Bestes Originaldrehbuch
Bong Joon-ho und Han Jin-won – Para­si­te (??? / Gisaengchung)
Beste Kamera
Bestes Szenenbild
Bar­ba­ra Ling und Nan­cy Hai­gh – Once Upon a Time in Hollywood
Bestes Kostümdesign
Jac­que­line Durran – Litt­le Women
Beste Filmmusik
Hil­dur Guð­na­dót­tir – Joker
Bester Filmsong
"(I'm Gon­na) Love Me Again" aus Rocket­man – Musik: Elton John, Text: Ber­nie Taupin
Bestes Make-up und beste Frisuren
Vivi­an Baker, Kazu Hiro und Anne Mor­gan – Bombs­hell – Das Ende des Schwei­gens (Bombs­hell)
Bester Schnitt
Andrew Buck­land und Micha­el McCus­ker – Le Mans 66 – Gegen jede Chan­ce (Ford v Ferrari)
Bester Ton
Mark Tay­lor und Stuart Wil­son – 1917
Bester Tonschnitt
Donald Syl­ves­ter – Le Mans 66 – Gegen jede Chan­ce (Ford v Ferrari)
Beste visuelle Effekte
Guil­laume Roche­ron, Greg But­ler und Domi­nic Tuo­hy – 1917
Bester Animationsfilm
A Toy Sto­ry: Alles hört auf kein Kom­man­do (Toy Sto­ry 4) – Josh Coo­ley, Mark Niel­sen und Jonas Rive­ra
Bester animierter Kurzfilm
Hair Love – Mat­thew A. Cher­ry und Karen Rupert Toliver
Bester Kurzfilm
The Neigh­bors' Win­dow – Mar­shall Curry
Bester Dokumentarfilm
Ame­ri­can Fac­to­ry – Ste­ven Bognar, Julia Rei­chert und Jeff Rei­chert
Bester Dokumentar-Kurzfilm
Lear­ning to Skate­board in a War­zo­ne (If You're a Girl) – Carol Dys­in­ger und Ele­na Andreicheva
Bester internationaler Film
Para­si­te (??? / Gisa­eng­chung), Süd­ko­rea – Regie: Bong Joon-ho
Ehrenoscars
Die wur­den bereits am 27. Okto­ber 2019 im Rah­men der elf­ten Gover­nor-Awards verliehen:
Des Wei­te­ren wur­de Geena Davis mit dem Jean Her­s­holt Huma­ni­ta­ri­an Award ausgezeichnet.

Meist harm­lo­ser Nerd mit natür­li­cher Affi­ni­tät zu Pixeln, Bytes, Buch­sta­ben und Zahn­rä­dern. Kon­su­miert zuviel SF und Fan­ta­sy und schreibt seit 1999 online darüber.