Inspiration can strike the Steampunk on many occasions, but here in Germanys Northrhine-Westphalia we have an especially rich heritage of artifacts from the industrial revolution. The area where I live is a city-triangle that consists of Wuppertal, Solingen and Remscheid, all reknown for special products like tools (Remscheid), knifes and blades (Solingen) and textile fabrication and dyeing (Wuppertal). Remscheid, by the way, was the birthplace of Wilhelm Röntgen, inventor of the X-ray, but that is another story.
If the bold explorer of the Country of Berg (german: "Bergisches Land", named after the former counts of Berg) seems to have reached a fence with a sign on it that reads "The End Of The World", ignores this and just moves on, his trusty machete in his hand, he may reach Radevormwald-Dahlerau, a small flock of houses on the shores of the river Wupper. Here you can find the Wülfing-Museum.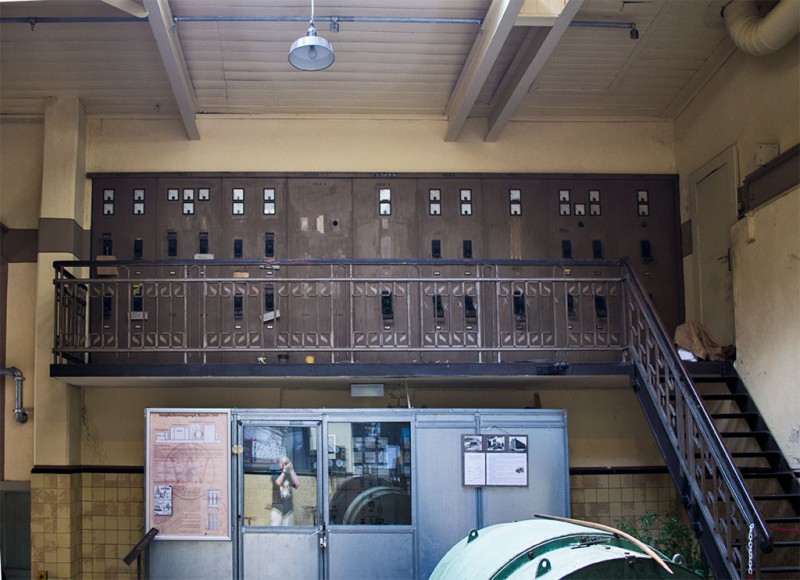 The Museum war once a cloth mill. After the firm got bancrupt in 1996 former workers converted it into a museum that not only shows older and newer techniques of textile manufacturing and refinement but also houses relics from the industrial revolution. The enterprise ran under the name "Johann Wülfing & Sohn" and was founded 1674 in Remscheid-Lennep. In the early 19th century they moved to Dahlerau, because they were able to use the river Wupper as a means of power generation as early looms were water powered. But in 1891 they bought a steam engine that not only provided the power for the manufacturing but also was used to supply Dahlerau and Remscheid-Lennep with electricity. This steam engine ist still there and can be visited (see above and below), along with other old exhibits.
So, if you happen to be in the area, take the opportunity the visit the Wülfing-Museum in the local Hobbit-lands, as you would miss incredible Steampunk-inspiration, as the images above and below may prove.
All photos are by me, they are under a Creative-Commons-license: CC BY-NC-SA
Meist harmloser Nerd mit natürlicher Affinität zu Pixeln, Bytes, Buchstaben und Zahnrädern. Konsumiert zuviel SF und Fantasy und schreibt seit 1999 online darüber.